Concrete
Concrete
We supply the best foundation for your bin project. From rebar, to concrete, and everything that goes into it, we use our experience to source the best materials to go under your bins. Our concrete crew is a dedicated Venlaw only team, ensuring quality and consistency of all our projects.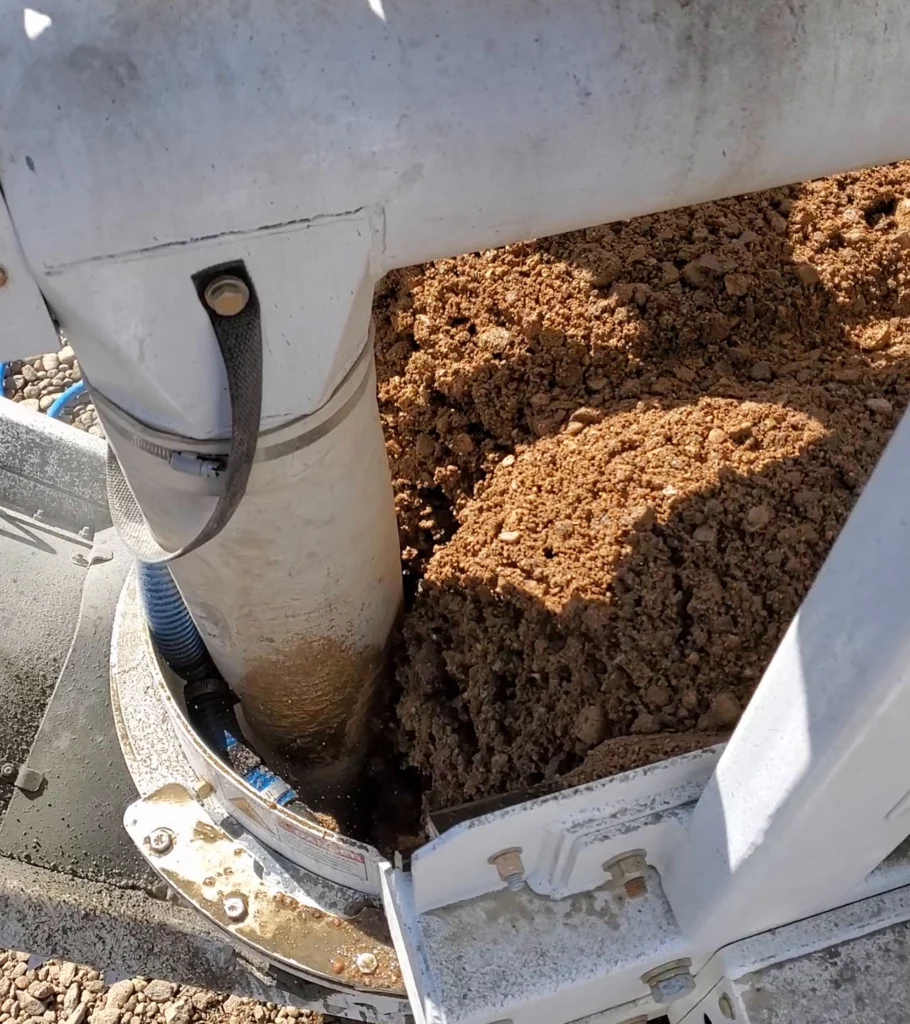 Concrete Mixed Onsite
We have the unique ability to mix your concrete fresh and onsite thanks to our Pro-all Reimer mobile concrete mixer. We are able to precisely control the quality of concrete onsite to ensure that you are getting the best product possible.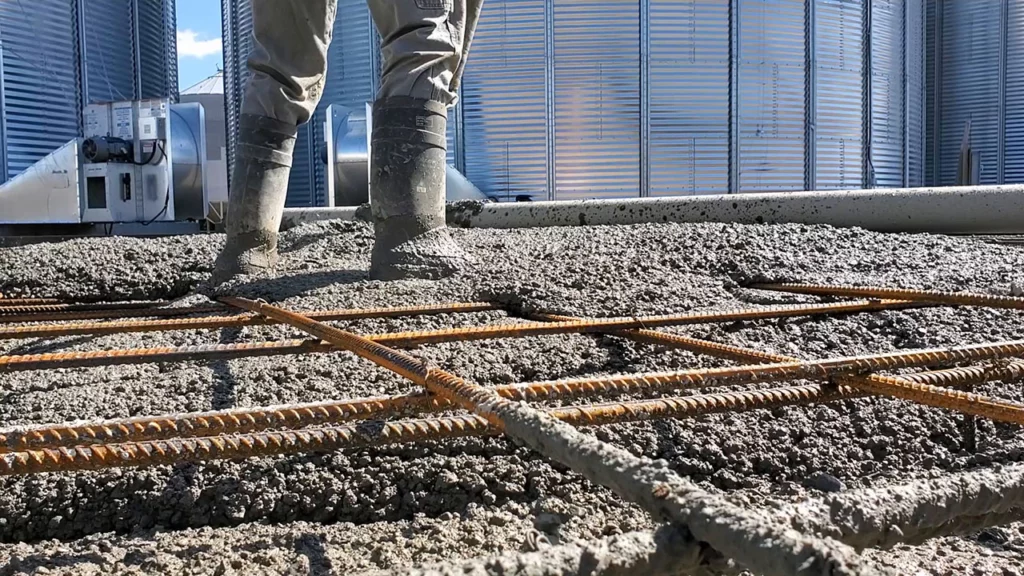 Dedicated Concrete Team
Our concrete team only works for Venlaw. They have years of knowledge, experience and a smooth process.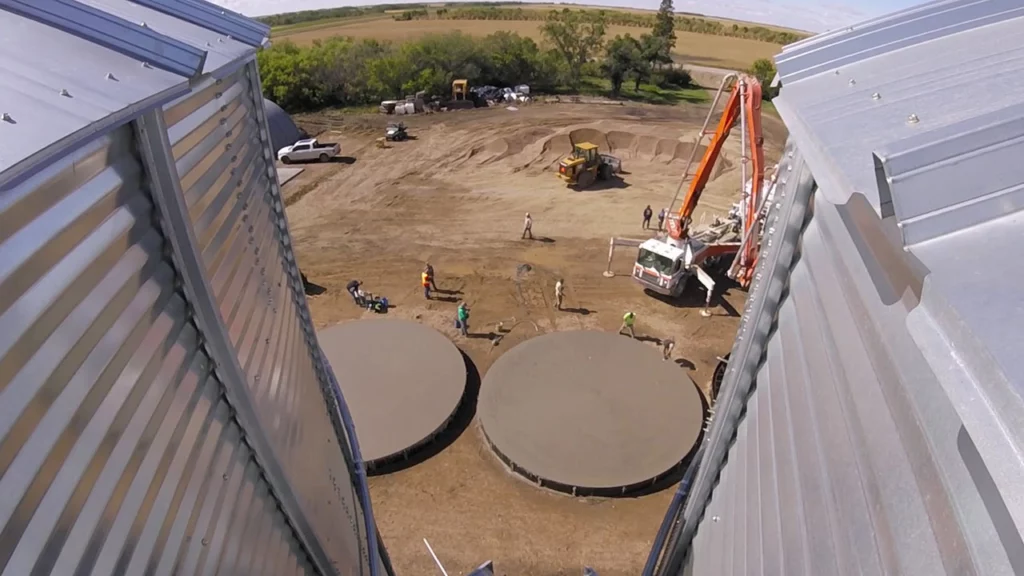 Onsite Concrete Testing
We are constantly monitoring our concrete projects. We test the quality and strength of our concrete on every job.
Site Preparation
We offer site preparation services for your project. We have all the equipment needed to make your site perfect for your bin project; laser leveling, grading, and packing can all be included.