Corrugated Bins
Corrugated Bins
Superior Grain Bins are built tough and offer proven strength and integrity. Stiffened farm bins are available in up to 105′ in diameter. Unstiffened bin are available in up to 48′ in diameter. Superior bins come with a lifetime bin roof warranty – they can withstand snowloads of 40 pounds per square foot and wind gusts of up to 90 mph. Superior bins are designed to handle the heavily bushel weight crops that we grow in the Canadian Prairies. Bins come standard with many features including a 36″ remote lid opener and LevAlert.
To learn more about bin features see our brochure.
Check our chart to make sure that your auger will work with your new bin.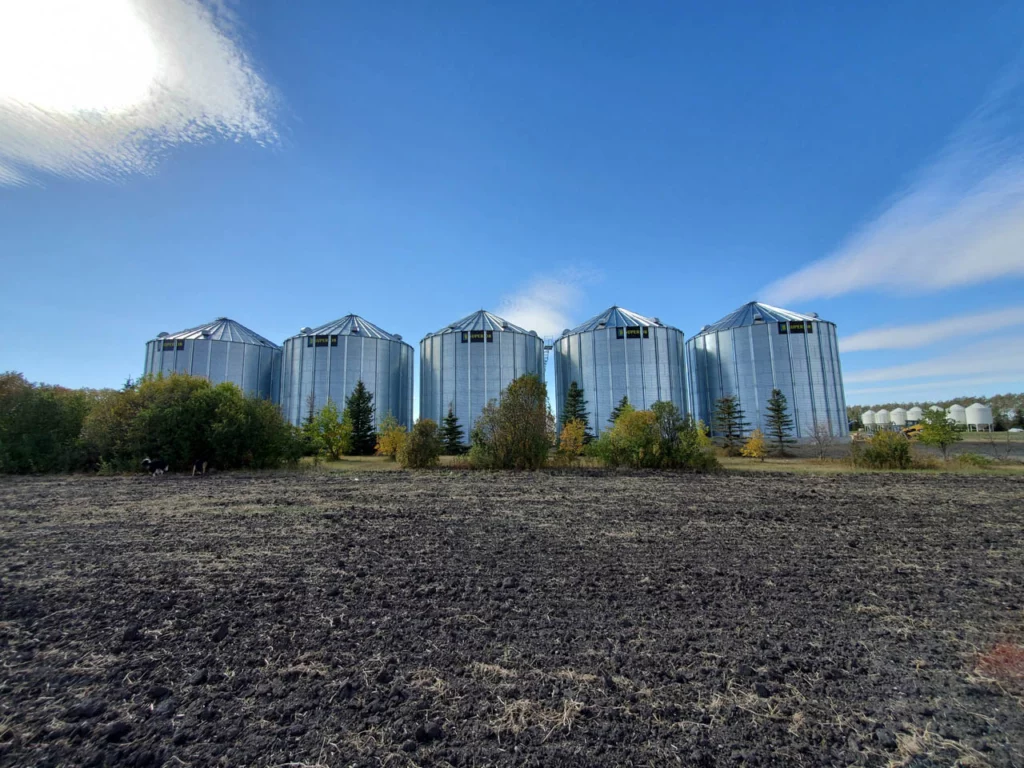 Why Buy From Us?
We protect your bins from the moment they leave the factory, all bin loads are tarped while in transport. We provide after sales support – our job isn't finished once the bins are built. Superior uses heavy duty plastic parts boxes to securely transport your bin parts. They heavily oil bin sheets for protection and ship them "bump up" to ensure moisture cannot sit on the bins at any point. Bin sheets are matched for a flawless look once constructed.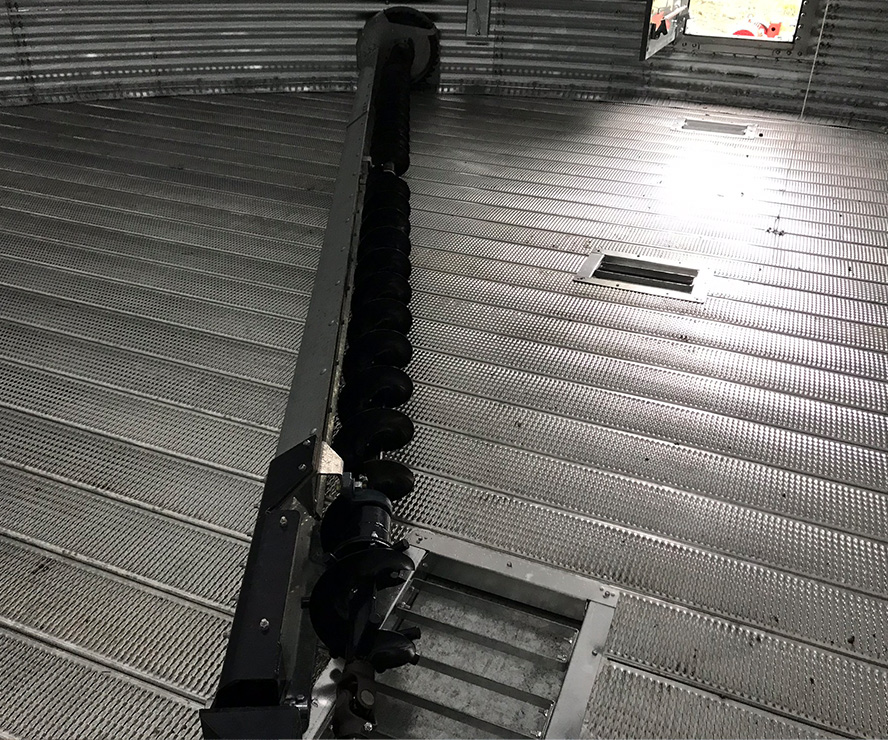 Unload Options
We offer several unload options for flat bottom bins.
Superior Premium 11″ Unload
Springland 11″ Unload
Norstar 11″ Unload
Commercial Norstar Unloads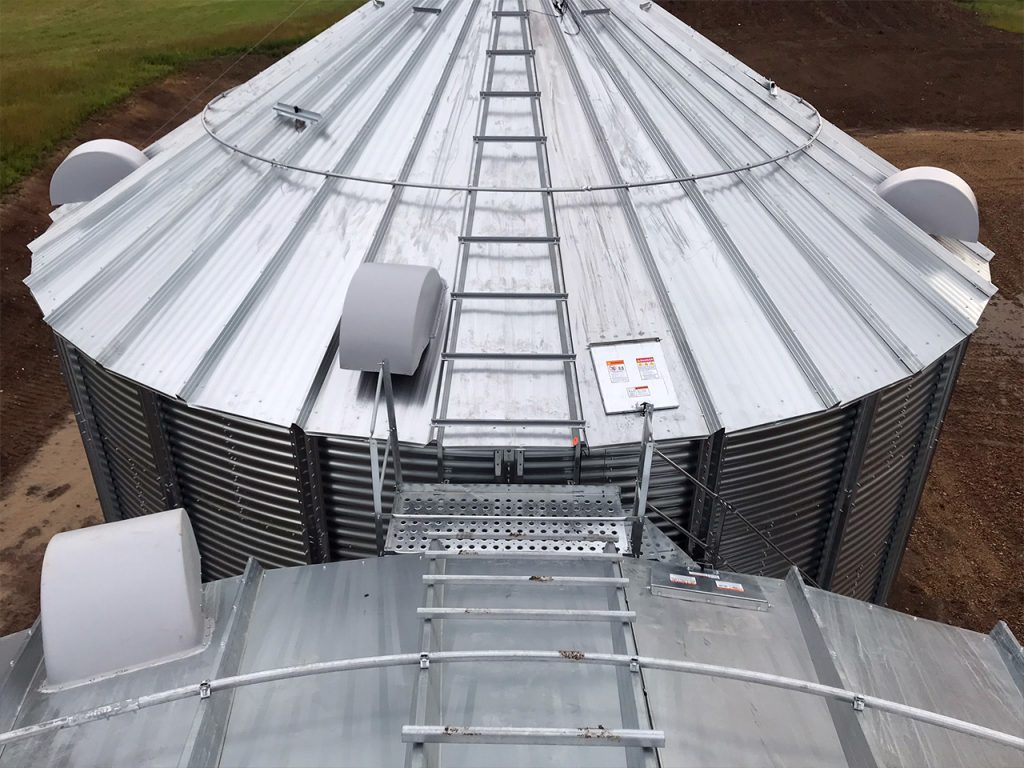 Roof Options
Superior stiffened farm bins come standard with an 8000lb roof load rating, or an optional 15000, 30000, or 50000lb roof load rating.
Superior unstiffened farm bins come with an 8000lb roof load rating, or an optional 15000lb roof load rating.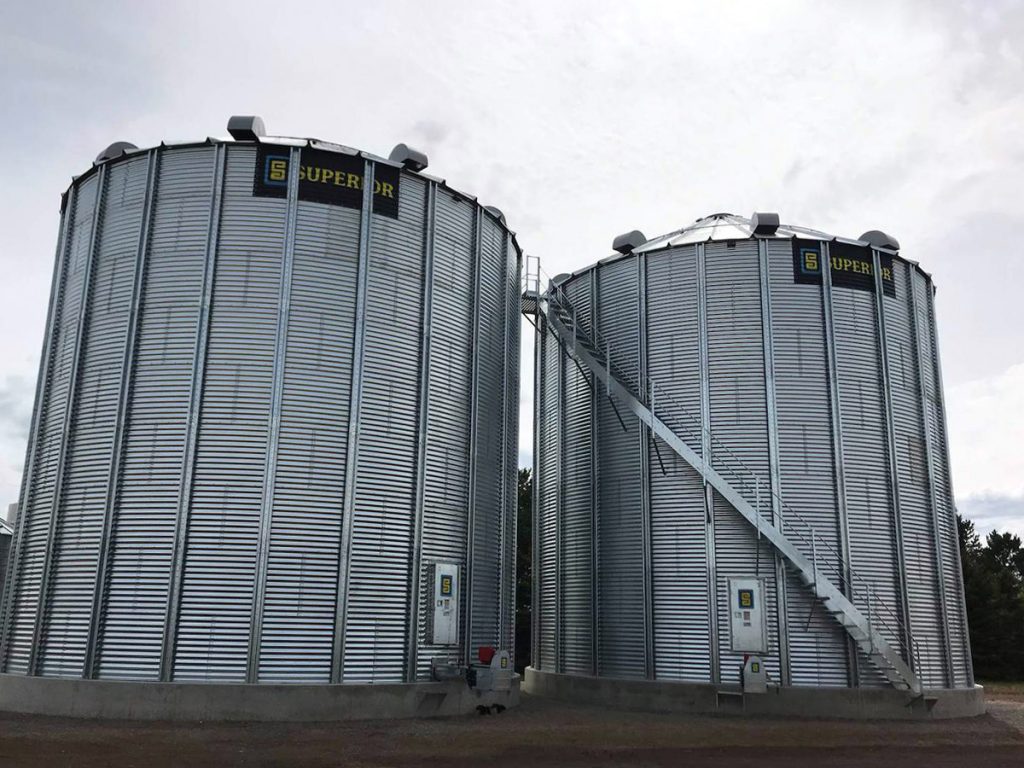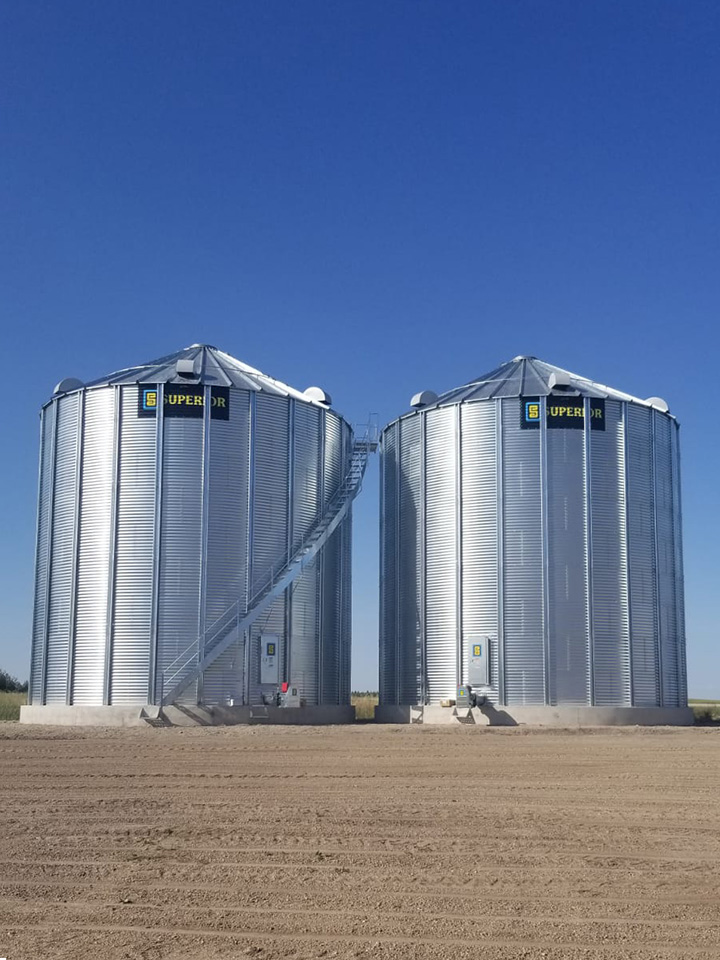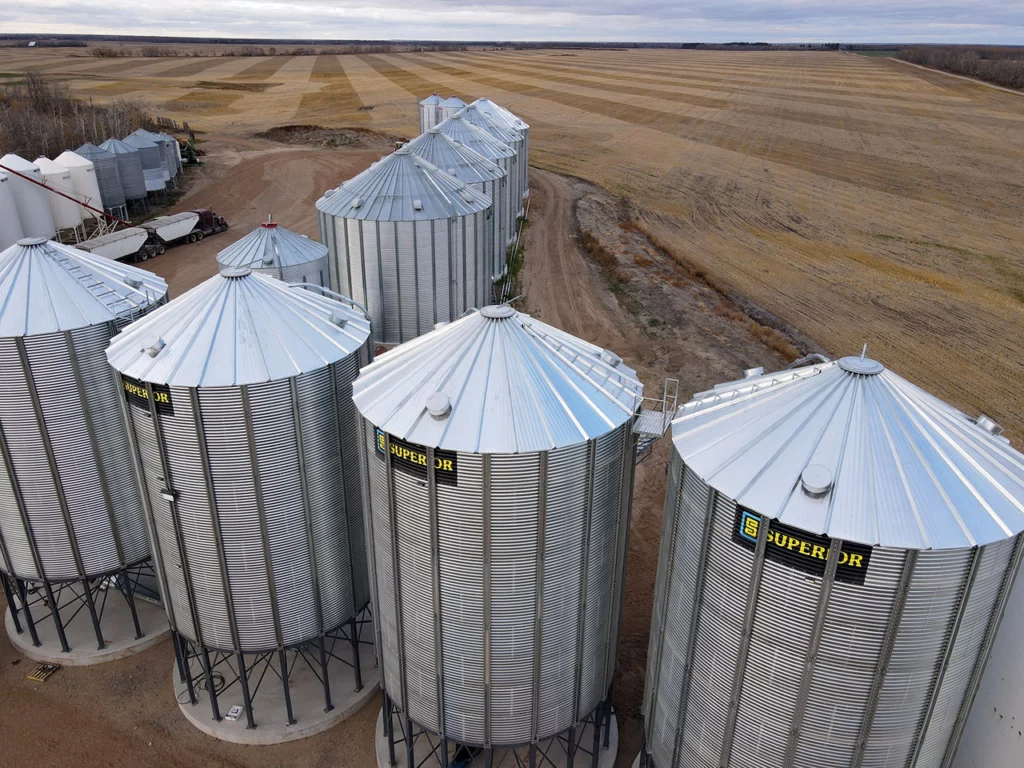 Vent Options
Bins are available with several venting options.
Hooded Vents
Mushroom Vents
Electric Exhaust Vent
All vents come with bird protection.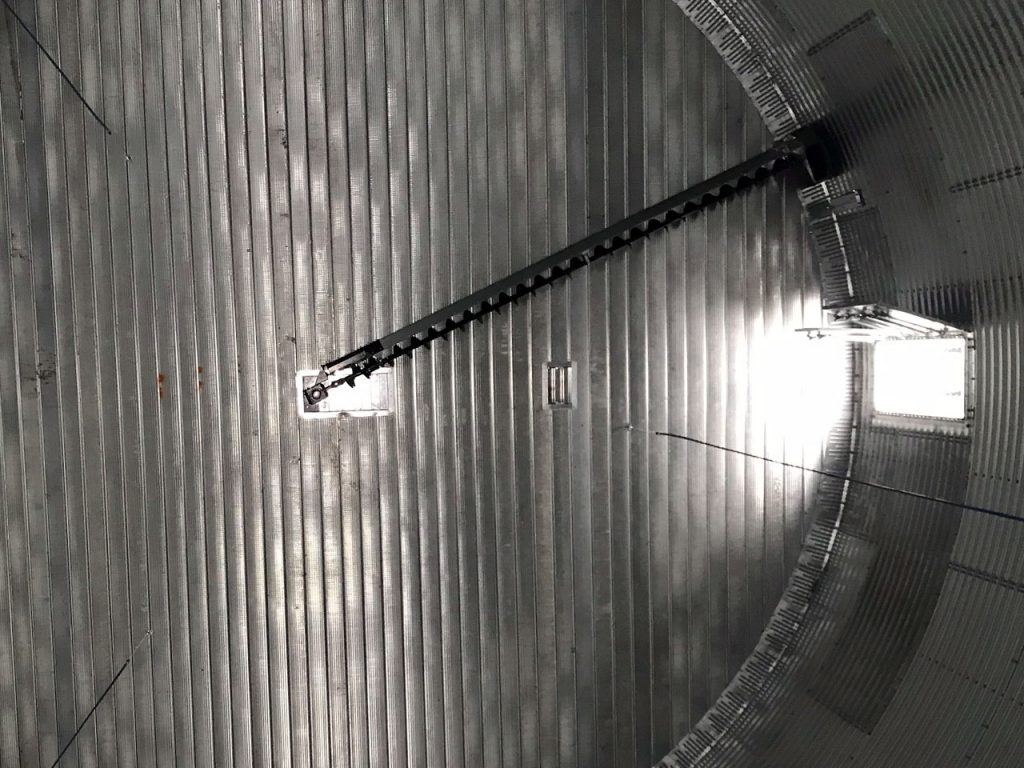 Floor Options
Superior offers the toughest floors on the market. They beat the 20ga industry standard for bin floors by providing an 18ga dented louvre floor. We inspect installed floors to ensure everything is perfect. We want your bins to last a lifetime.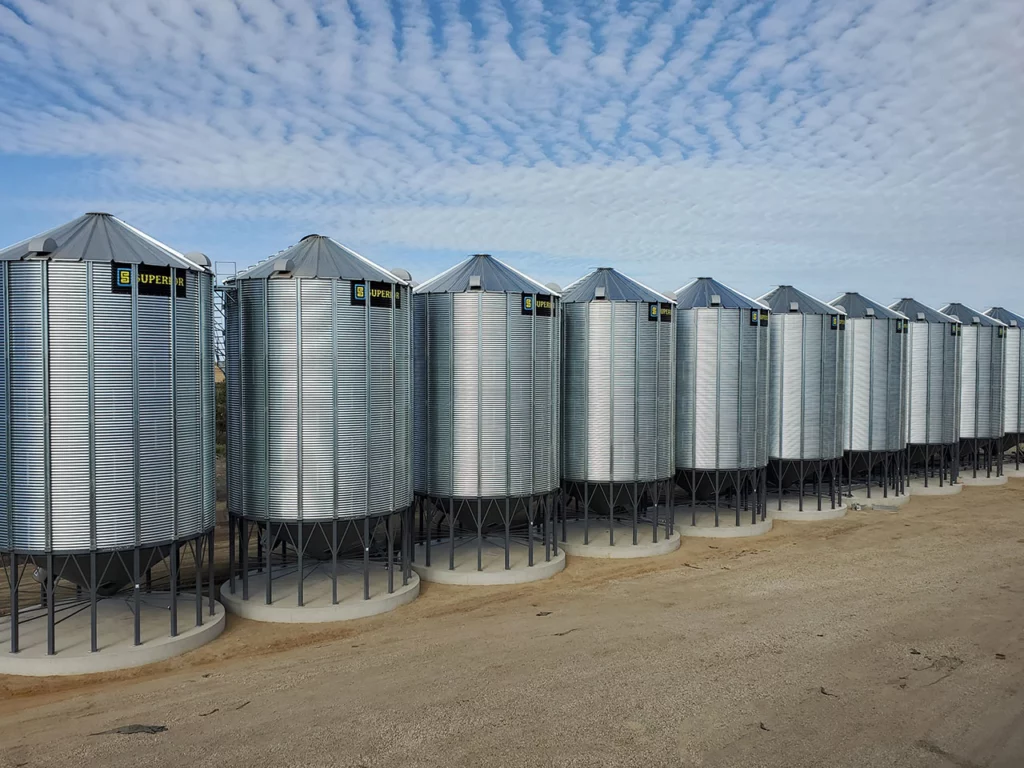 Hopper Bins
We make sure the bins fit the hopper cones tightly and securely. Unstiffened hopper bins are available in up to 27′ in diameter/11800bu capacity and stiffened hopper bins are available in up to 30′ in diameter/28000bu capacity. (Does not include hopper cone capacity).