Hopper Cones
Hopper Cones
We offer DE hopper cones, locally made in Melfort, SK. Their design is extremely strong and durable. All cones come with 2×2 angle iron braces, which are proven stronger than competitors' gusset bracing. These cones come with a 20″ manhole and the slide system is the simplest and easiest to open. Hopper cones are available with skids. DE puts more square foot of skid base under your investment than the competition. They make single, double, and triple skids with heavy material. Hopper cones come with a standard 35 degree angle, if you prefer a 40 degree angle to speed up grain flow, we can make it for you.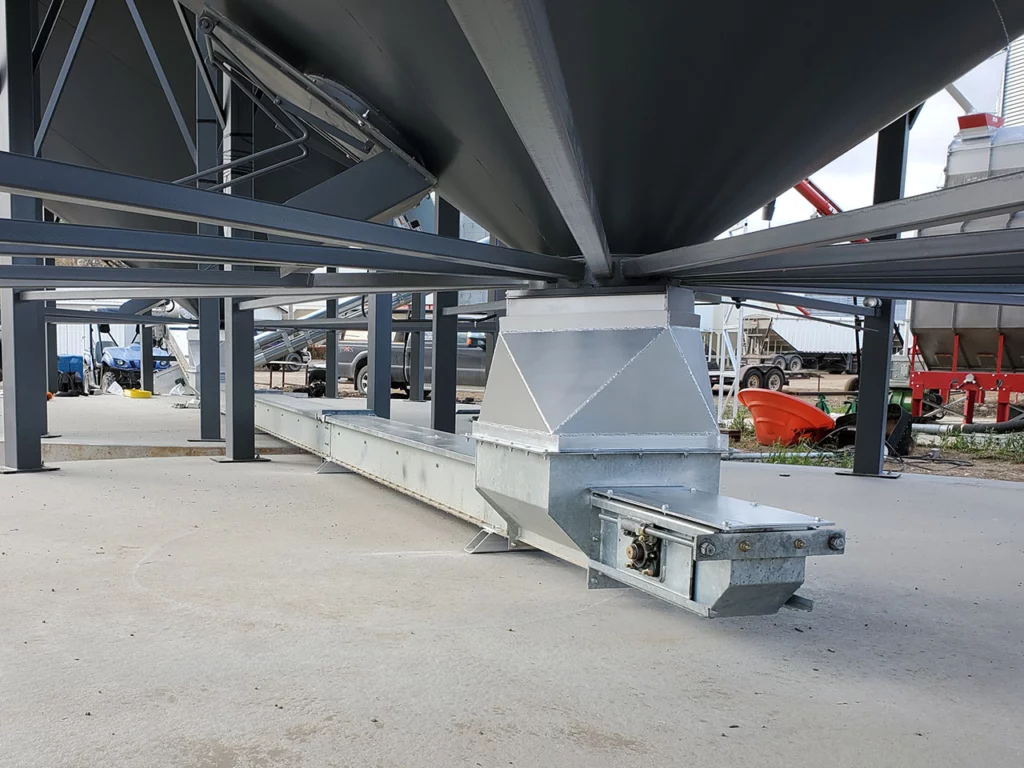 Air Options
X-Trough Air is available on 24′ and 27′ hopper cones, providing maximum air delivery. This option is also available with dual fans for in bin drying. V-Trough Air is available on 18′ to 24′ hopper cones. It is ideal for grain conditioning and offers the best value.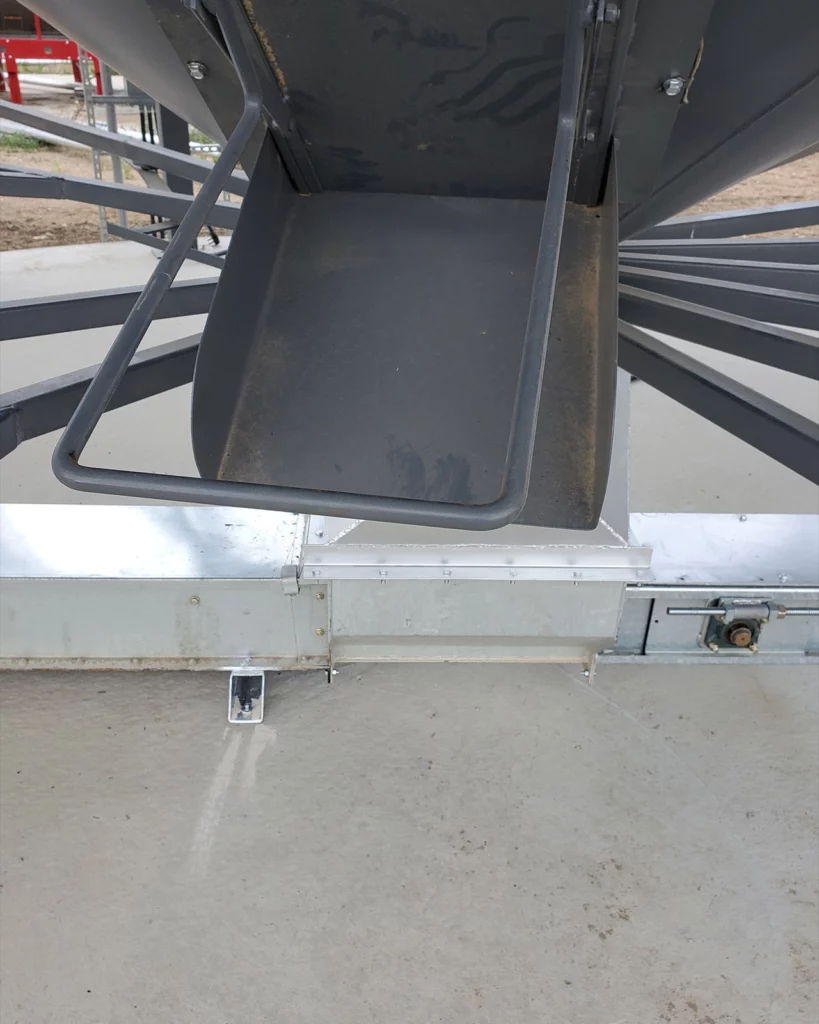 Secondary Chute
You can easily add an additional chute to your hopper cone. The additional chute allows easy access to unload your bin when it is already connected to your grain handling system via the main chute.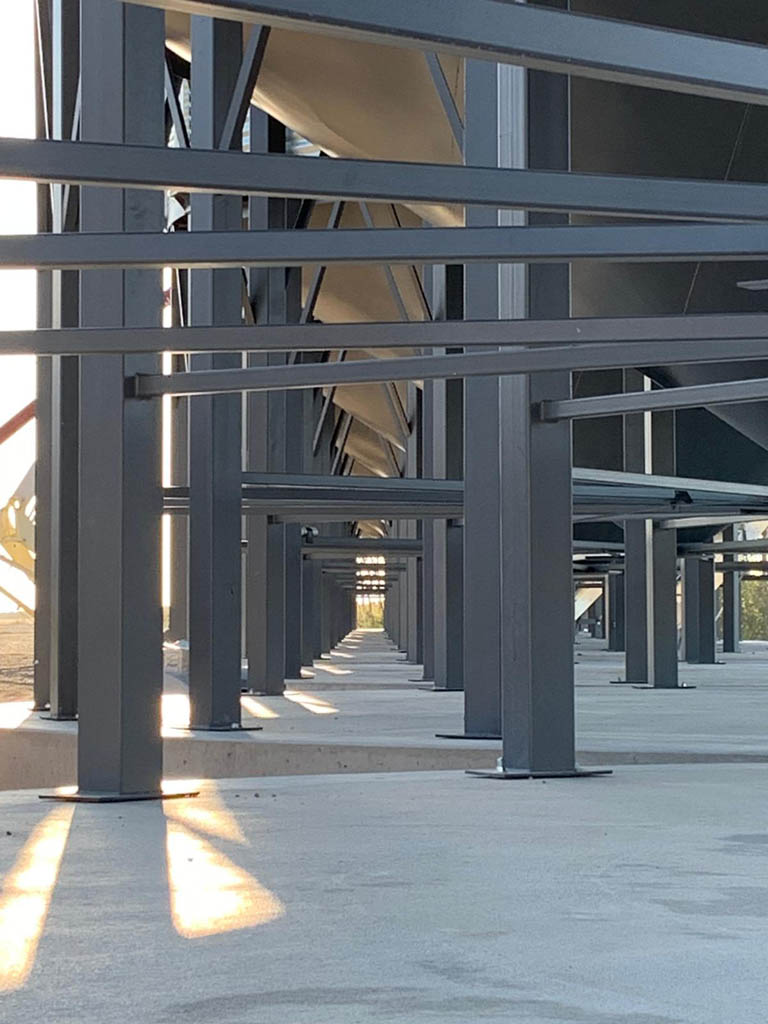 Inside Paint
Optional internal paint is available for the inside of your hopper cone. Making the surface extra slippery. This can effectively turn the flow of a 35 degree cone into that of a 40 degree cone, without adding the extra height and stress caused by excessively steep cones.